A Look at Beneficial Content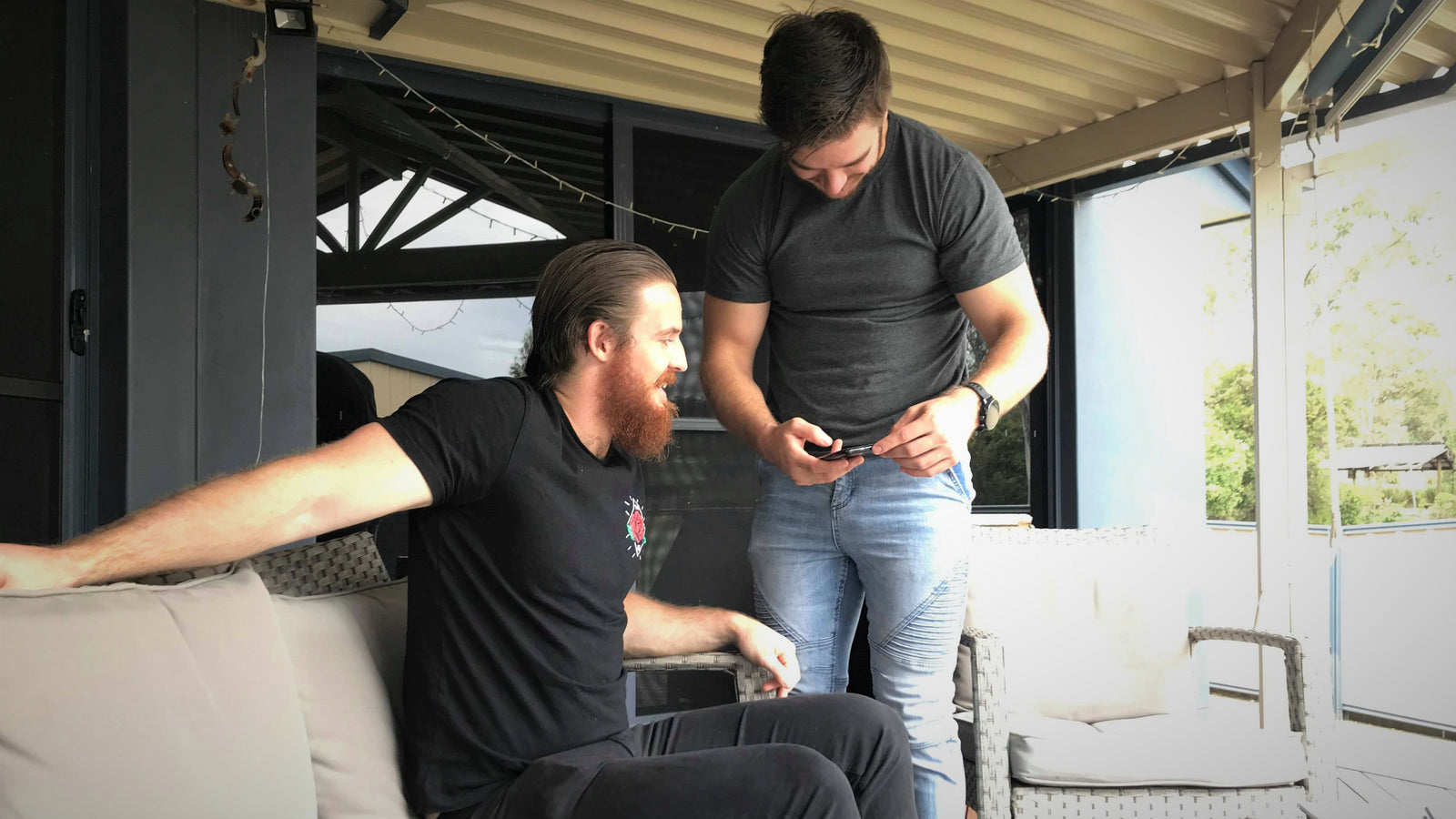 An Anvil Opinion Article by Daniel Hunt
 As individuals, we are constantly exposed to the wonders and woes of modern media and information. Long gone are the days of watching puppet shows at the local market or hearing the village shaman sing tales of heroes long dead. Now we have blockbuster movies, audiobooks, streaming services, the internet - all with the ability to stimulate and entertain you for hours on end. I'll be the first to admit that I'm all about it - as not only do I love sitting down and watching a movie, I also love the variety of learning opportunities presented by modern media. Not everyone learns best by sitting down and reading a textbook - instead, they may benefit more from watching a video on that topic, with a narrator and visual animation helping them conceptualise what is being explained. Documentaries are an example of information presented using a narrator and visual stimulation - trust me when I say that certain topics are much less interesting when you're purely reading about them. 
Accessibility to information is arguably one of the biggest benefits of modern times - with the negative being the access to misinformation, as content is able to be consumed almost anywhere and at any time. A bus ride to work no longer means staring out the window to stay entertained, because your phone now provides you with the option to watch or listen to anything you want. Everyone has their preferred topics, channels, broadcasters or influencers that they like to keep up with, and everyone needs something that they can put on and relax to. What I'll be including in this week's article is some good sources of information that anyone can access and consume. Not everything I include will be strictly educational, as there will be some content that is purely interesting or for enjoyment.
I will quickly add that everyone should be wary of misinformation when reading, listening to or watching content. It's easy to see the negative effects of such things (looking at you, Anti-Vaccine movement), and it's usually worth checking the sources that someone is using, and the qualifications of whoever may be giving this information.
 Educational
A lot of things can be considered educational, and I'll be including enough content to cover a fairly wide variety of topics. By doing so I hope to catch the interest of as many people as possible so that anyone could find something here that they may be interested in.
 Books
'Sapiens' by Yuval Noah Harari
Sitting on my bookshelf as I type this - Sapiens looks into the history of the human species and how we advanced from cave dwelling hunters to civilisation. It may challenge the beliefs of some readers, and provoke readers to question things that they have always accepted as the norm. However, its value as an insight into our species and our history makes it worth picking up.
'Astrophysics for People in a Hurry' by Neil DeGrasse Tyson
If you like space and want to learn a little more about what's out there -besides the star signs which are apparently dictating what kind of personality you have - then this is a great book for it. As the title suggests, it's written so that the information inside can be read and understood by those of us who don't hold formal education in astrophysics. The information can still be quite dense, but it's a great starting point for anyone who likes to know just how much more is out there.
'The Book of Methods' by Louie Simmons
Louie Simmons is arguably one of the most famous people in Powerlifting, and his history of success for not only himself, but for his athletes speaks volumes. If you're interested in reading about the approach to strength and conditioning of the most extreme guys in the sport, then it's worth looking into. 
'The Man Who Mistook His Wife for a Hat' by Oliver Sacks
The title may confuse people - which fits the topic of the book. Dr Oliver Sacks recounts stories from his career about people who are suffering from bizarre neurological disorders. From those who can't recognise loved ones or everyday objects, to people who have an incredible ability for mathematics or art - yet are considered autistic or mentally challenged. If the human mind interests you and you'd like to read about some of the stranger cases witnessed by a world-renowned neurologist, consider this book for your shelf. 
'The Brain: A User's Manual' by Marco Magrini
Another great brain related book, this novel provides insight into what is actually happening in the space between your ears. This book breaks the brain down into its different parts, and looks at such things as the neurology of love, and how the brain manages such an immense amount of information processing per second. 
'Atomic Habits' by James Clear
A book that looks at realistic and effective ways to improve your life through the small daily habits of each day. The author explains the psychology behind small like-hacks and why they benefit you - while also telling the real life success stories of Olympians, CEO's and more.  
'A Guide to Better Movement' by Todd Hargrove
A Guide to Better Movement offers a clear and practical look at emerging science related to the brain's role in movement and pain. It is written for movement professionals, athletes, chronic pain sufferers, and anyone else interested in moving better and feeling better.
'The Consolation of Philosophy' by Alain De Botton
If you enjoy philosophy or have ever thought about seeing what it's about, I'd recommend this book. It looks at the works of several famous philosophers from different places and eras in history, and applies their works to common issues and struggles that all people experience in their lives.
'Warrior Training' by Keith Fennel 
For anyone interested in military books, Keith Fennel published a book telling stories from his time serving in the SASR, and later released the book I've mentioned here. This book goes into his training for special forces selection, and then the selection process itself. It includes the perspective of a soldier new to an infantry battalion and already looking to take the next step, being looked down upon by more senior soldiers simply because of his ambitions.
'Change Your Thinking' by Sarah Edelman
If you're curious about practical ways in which you can manage challenging ways of thinking & feeling, or even just curious - this book is a great place to start. Grounded in cognitive behaviour therapy (CBT) principles, Edelman explores the relationship between thinking, feeling and responding, as well as providing practical strategies for overcoming difficult experiences. The book also manages to share tips on ways to improve self-esteem, communication and interpersonal skills. 
'When Breath Becomes Air' by Paul Kalanthi
This autobiography follows a 37-year-old doctor training to become a neurosurgeon - and in his final year of specialty, is diagnosed with terminal lung cancer. The story follows the changes to his health, his perspective on life and attitudes towards his career as he experiences the transition from caregiver (doctor) to help-seeker (patient). Confronted with his own mortality, Kalanthi shares his reflections on life, illness and medicine. His book was published 10 months after his death in 2016.
'Dare to Lead' by Brene Brown
Brene Brown is a prolific writer and researcher on shame and vulnerability. She's also a great example of an expert who admits to their own humanity. Brown has written many topics on the role of shame and vulnerability in life - and in her newest book, Dare to Lead, she discusses how we can use vulnerability to make us better leaders and form stronger relationships. Brown encourages individuals to become a 'daring leader' - to become more effective in the way we lead, no matter what we do. An extract: 'The irony is that we're choosing not to invest in developing the hearts and minds of leaders at the same time we're scrambling to figure out what we have to offer that machines can't do better and faster. What can we do better? Empathy, connection and courage to start.'
Podcasts
'Elitefts Table Talk' with Dave Tate
Hosted by a highly experienced Powerlifter and trainer - Dave Tate - this podcast is quite powerlifting focused, but covers a lot of topics and perspectives on the current Strength & Conditioning industry. The episodes are long, so chances of finishing an episode in one sitting is low, but the guests on the podcast are all worth listening to, for both insight and variety. 
'Trained' from Nike
I had this podcast recommended to me, and it covers a lot of topics related to physical training that can benefit you as a trainer or just a gym-goer. Here's a quick description: Through years of research and working with the world's best athletes - Nike has learned greatness isn't born, it's trained. This podcast explores the cutting-edge of holistic fitness to help make you a better trainer and athlete. Listen to conversations with industry experts and discover the latest innovations, insights, and trends making the biggest impact on the training world.
'Philosophize This!' with Stephen West
Great entry level education on the great thinkers throughout history who have influenced modern day cultures in both the East and West. This podcast begins with the very early philosophers of ancient Egypt, to Greece, Rome and all the way to modern day. A great deep dive into thought and the human condition. 
'The Drive' with Peter Attia
Peter Attia (doctor) uses his podcast, The Drive, to discuss things from the biological to the psychological. Along with his accredited guests and experts, Attia challenges ways of thinking, educates and entertains - as well as offers insight to encourage effective performance, health, longevity, critical thinking, and life.
Other
Sal Khan, the creator of this site, has created thousands of videos on various topics to help educate others - all for free. I can personally vouch for the site, as I've used it more times than I can count to help me understand certain topics, from simple to complex. If you need to brush up on some math skills, better understand the kind of problems you'll be doing as part of a course you'll be taking, or are just interested, this is one of your best options. 
'The Power of Vulnerability' - TED Talk by Brene Brown
https://www.ted.com/talks/brene_brown_the_power_of_vulnerability 
Brené Brown studies human connection -- our ability to empathize, belong, love. In a poignant, funny talk, she shares a deep insight from her research, one that sent her on a personal quest to know herself as well as to understand humanity. 
'Listening to Shame' - TED Talk by Brene Brown
https://www.ted.com/talks/brene_brown_listening_to_shame?language=en 
Shame is an unspoken epidemic, the secret behind many forms of broken behavior. Brené Brown, whose earlier talk on vulnerability became a viral hit, explores what can happen when people confront their shame head-on.
'TED Talks' on Youtube
Presentations by academics on a vast variety of interesting topics, TED talks have earned a reputation for being informative and easy to consume. Perhaps worth taking with a grain of salt at times, especially if you're watching the TED-X variants, but overall worth looking in to. 
'Vsauce' on Youtube
One guy giving informative, easy to watch videos on various scientific topics. His popularity befits the quality of his content and is a good go to for anyone wanting to learn something while avoiding the sometimes dullness of formal presentations. 
Documentaries
The scope of documentaries available these days is immense, and instead of recommending specific ones, I would advise you to simply choose the topic you want to learn about and then have a look online or on your preferred streaming service. Popular sites like Youtube are great for easy access to documentaries, and are quite user friendly.
Recreation
Books
'Man's Search for Meaning' by Victor E. Frankl
The author recounts his time spent in various concentration camps during WWII - including his time at Auschwitz. His unique perspective on the horrors of prisoner treatment as a psychiatrist and neurologist gives the reader insights into the cruelty and humanity which occurred every day for those who were held within the camps. The presence of a 'why' during suffering is deeply explored and through the lens of his own experience, Dr Frankl shines a new light on the importance of enduring, and surviving, suffering. Highly recommended. 
'Heart of Darkness' by Joseph Conrad
A classic, from the late 19th century, this book follows the story of a man captaining a ferry-boat through the Congo jungle as he searches for a man whose spoken about by most as some kind of legend. Through this book the author outlines the dark side of colonialism and imperialism. Showing the humanity and horror found within each person. 
'An Ordinary Soldier' by Doug Beattie MC
For those looking for a good military book about recent conflicts, Doug Beattie tells the story of his time in Afghanistan fighting to retake the town of Garmsir. His actions during that time saw him awarded the Military Cross. 
'The Old Man and the Sea' by Ernest Hemingway 
A rightly famous book which earned Ernest Hemingway the Nobel Prize for Literature - this short book is one of the better choices a reader could make. 
'Chickenhawk' by Robert Mason
This book tells the author's story of his time in the Vietnam War as a helicopter pilot. With most military books being focused on those who have spent their time with "boots on the ground', this book tells an entertaining and unique story of the pilots flying in some of the most extreme conditions possible - sometimes on little or no sleep. 
'The Master and Margarita' by Mikhail Bulgakov
What happens when the Devil pays a visit to an atheistic society? A magic show. If this sounds absurd - it should, and is the basic premise of Bulgakov's novel, The Master and Margarita, written during Stalin's regime in the Soviet Union. The novel is a blend of political satire, historical fiction and occult mysticism, and is one of the most famous (and weirdest) in history. The reader is transported between two settings - 1930s Moscow, where Satan is planning a magic show - and Jerusalem, during the condemnation and crucifixion of Jesus of Nazareth. It is entertaining to say the least, and if you need any more motivation to read it - watch this: https://www.youtube.com/watch?v=miNBicrLiXo 
'The Monk Who Sold His Ferrari' by Robin Sharma
The book develops around two characters, Julian Mantle and his best friend John, in the form of conversation. Julian narrates his spiritual experiences during a Himalayan journey which he undertook after selling his holiday home and red Ferrari.
Podcasts
'Instructions Sold Separately' from Swiss8
A podcast by veterans, for veterans. Swiss8 is a charity organisation aiming to make an impact on the negative statistics around veteran mental health and wellbeing. Their podcast has a casual feeling similar to what you'd experience just sitting around with some friends, and the guests they host are always interesting. 
'Let's Be Real' from Naomi Zee-Mckillop
Naomi talks on various lifestyle and health topics, giving a personable insight into the work required to maintain the best version of yourself. Great for women wanting an honest and relatable person to listen and learn from. 
Let Us Know Your Suggestions
If you look through this list and feel like you know some good content to add on, let us know! The Anvil team is always keen to check out good content - whether educational or just for fun. If you do have a look at any of the sources mentioned in this article, feel free to hit us up with your feedback, as we also enjoy getting the perspective of people outside of our circle. 
We understand that information is valuable, and not only is deciding to seek it out a big step, but so is finding it. I hope this article makes that search a little easier for even one person, because the pursuit of self improvement is something everyone should take an interest in at least to some capacity.
Train Smart. Train Hard.
About Us
Anvil Training and Development is a group of Australian veterans who care about the physical and mental health of veterans and emergency service workers. We're passionate about ongoing education and working with others to implement positive change.

Instagram: Anvil Training & Development - @anvil.td

Facebook: Anvil Training & Development - @anvil.td

www.anviltd.com
(Article Edited, Proof Read, and Fact-Checked by Charlotte Officer)
VES Mental Health Resources: https://anviltd.com/pages/ves-australian-mental-health-resources
---